For Golf Package Quotes Click HereInquiry Now
---
Oahu Golf Courses
Golf Course Name
Type
Architect
Social
Ala Wai Golf Course
Honolulu, Oahu, HI
808-733-7387
Holes - Public
Donald MacKay
Bay View Golf Park
Kaneohe, Oahu, HI
808-247-0451
18 Holes - Public
Jimmy Ukauka
Coral Creek Golf Course
Ewa Beach, Oahu, HI
808-441-4653
18 Holes - Public
Nelson & Haworth
Ewa Beach Golf Club
Ewa Beach, Oahu, HI
808-689-8351
Holes - Semi-Private
Robin Nelson & Rodney Wright
Ewa Villages Golf Course
Ewa Beach, Oahu, HI
808-681-0220
18 Holes - Public
Richard Bigler
Hawaii Country Club
Wahiawa, Oahu, HI
808-621-5654
Holes - Semi-Private
Red Aldrick
Hawaii Kai Golf Course
Honolulu, Oahu, HI
808-395-2358
Holes - Public
William F. Bell
Hawaii Prince Golf Club
Ewa Beach, Oahu, HI
808-689-2213
Holes - Resort
Arnold Palmer & Ed Seay
Hickam Par Three Golf Course
Hickam AFB, Honolulu, HI
808-449-2093
Holes - Military
Honolulu Country Club
Honolulu, Oahu, HI
808-441-9400
Holes - Private
Francis Duane & Arnold Palmer
Kahuku Golf Course
Kahuku, Oahu, HI
808-293-5842
Holes - Public
Kaneohe Klipper Golf Course
Kaneohe Bay, Oahu, HI
808-254-2107
18 Holes - Military
William P. Bell
Kapolei Golf Course
Kapolei, Oahu, HI
808-674-2221
Holes - Public
Ted Robinson
Ko Olina Golf Club
Kapolei, Oahu, HI
808-676-5300
18 Holes - Resort
Ted Robinson
Koolau Golf Club
Kaneohe, Oahu, HI
808-236-4653
Holes - Public
Dick Nugent
Luana Hills Country Club
Kailua, Oahu, HI
808-262-2139
Holes - Semi-Private
Pete Dye
Makaha Resort Golf Club
Waianae, Oahu, HI
808-695-9544
Holes - Resort
William F. Bell
Makaha Valley Country Club
Waianae, Oahu, HI
808-695-7111
Holes - Public
William F. Bell
Mamala Bay
Hickam AFB, Oahu, HI
808-449-6490
Holes - Military
Mid-Pacific Country Club
Kailua, Oahu, HI
808-261-9765
Holes - Private
Seth Raynor
Mililani Golf Course
Mililani, Oahu, HI
808-623-2254
Holes - Public
Bob E. Baldock
Moanalua Golf Club
Honolulu, Oahu, HI
808-839-2311
Holes - Semi-Private
Damon Estate
Naval Air Station Barbers Point
Barbers Point NAS, Oahu, HI
808-682-1911
18 Holes - Military
Navy Marine Golf Course
Honolulu, Oahu, HI
808-471-0142
18 Holes - Military
William P. Bell
Oahu Country Club
Honolulu, Oahu, HI
808-595-3256
18 Holes - Private
Alex Bell
Olomana Golf Links
Waimanalo, Oahu, HI
808-259-7926
Holes - Public
Bob E. & Robert L. Baldock
Pali Golf Course
Kaneohe, Oahu, HI
808-266-7610
18 Holes - Public
Willard Wilkinson
Royal Kunia Golf Club
Honolulu, Oahu, HI
808-688-9222
Holes - Public
Ted Makalena Golf Course
Waipahu, Oahu, HI
808-675-6052
18 Holes - Public
Bob E. & Robert L. Baldock
Turtle Bay Resort - Arnold Palmer
Kahuku, Oahu, HI
808-293-8574
36 Holes - Resort
Arnold Palmer & Ed Seay
Turtle Bay Resort - George Fazio
Kahuku, HI
808-293-8574
36 Holes - Resort
George Fazio
Waialae Country Club
Honolulu, Oahu, HI
808-732-1457
Holes - Private
Seth Raynor
Waikele Golf Club
Waipahu, Oahu, HI
808-676-9000
Holes - Public
Ted Robinson
Walter Nagorski Golf Course
Honolulu, Oahu, HI
808-438-9587
Holes - Military
Army Corp of Engineers
West Loch Golf Course
Ewa Beach, Oahu, HI
808-671-2292
Holes - Public
Robin Nelson & Rodney Wright
Free Golf Package QuoteInquiry For A Free Quote
Local Tee Times

91-1111 Geiger Rd
Ewa Beach, Oahu, HI 96706
---

8902 Kalanianaole Hwy
Honolulu, Oahu, HI 96825
---

92-1220 Aliinui Dr
Kapolei, Oahu, HI 96707
---

45-550 Kionaole Rd
Kaneohe, Oahu, HI 96744
---

770 Auloa Rd
Kailua, Oahu, HI 96734
---
41-1801 Kalanianaole Hwy
Waimanalo, Oahu, HI 96795
---
460 Ena Rd
Honolulu, Oahu, HI 96815
---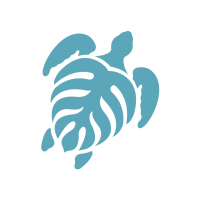 57-049 Kuilima Dr
Kahuku, Oahu, HI 96731
---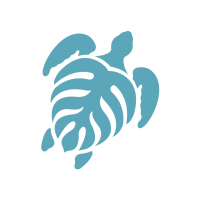 57-049 Kuilima Dr
Kahuku, HI 96731
---
Area Video
No Video On File
---
Oahu Hotel Deals
Looking for Oahu lodging for an upcoming golf trip? Plan your visit online through TripAdvisor.com. Search for hotels, flights and attractions and more. Get specials deals, low rates and a convenient way to plan. Planning has never been this easy.
View Oahu Hotel and Lodging Deals >>
---
Recent Oahu Articles
Post a Destination Review
Been to Oahu? Write a review to help future golfers plan their golf trip.
Submit Review
Traveling There
Airport(s):
Honolulu International Airport (HNL)