Share:
---
Maui My Way
Golf Travel To Maui
By Scott Kramer
You can never please everyone, when it comes to a family vacation...or can you? In my house, I'm the lone golfer. But I'll be damned if I'm going on a Hawaiian vacation without sneaking in a few rounds. Thus, my challenge: Can I take my family to Maui and Lana'i on vacation and still get in several rounds of golf?

First thing I realize is the need to be smart and organized about it. Once we had our hotels in order - three of them in six nights, don't ask - I arranged golf rounds for first thing in the morning. I figured that since we'd still be on Pacific time from home, golf in the early part of the morning would be perfect. The family would be relatively awake when I left for golf, so I wouldn't need to be ultra-quiet leaving a hotel room. Yet they'd still be in wake-up mode, so I wouldn't miss many family activities -- especially because early rounds tend to play faster. I also opted to leave my clubs at home - schlepping luggage for four people was already enough work without the golf travel bag. So I'd play rental clubs. Now I was set to enjoy the Aloha State.

Boarding our Hawaiian Airlines flight, we're instantly seduced by the ukulele music piped through the plane's sound system, as well as by how they dim the lights and then glow the ceiling with subtle blue, purple and orange. Very cool. And is this truly the last U.S. airline that still serves free meals in coach on domestic flights? Kudos to them!

We arrive in Maui and drive to the Wailea area, checking in at the Fairmont Kea Lani hotel. I've heard great things about this place from friends, and rightly so. It's amazing, right down to the indoor/outdoor check-in desk and the fact that every employee there instantly knows our name. Pure class. Then I hear magical words I've never previously heard directed at me: "We're giving you a complimentary room upgrade." I didn't question why, I just smiled appreciatively. Our room turns out to be an 1,800-square-foot, two-story, two-bedroom villa with a private pool, as well as amazing ocean views. There's a full kitchen, living room, and even a laundry room. I suspect there's a butler's quarters, too, but I never did find it. And of course, the place is fully stocked with every essential you'll need.

Next morning, we all wake up early so we head to the Kea Lani restaurant by the hotel pool for a buffet-style breakfast. The food and choices are outstanding, especially for picky eaters like our kids. After the children decide which pool they'll spend the morning at, I head just across the street to the Wailea Old Blue Golf Club.

It's supposed to be the easiest of Wailea's three layouts. The Gold is ranked most challenging, followed by the Emerald. The first thing I notice about Old Blue is that it has a lot of really nice houses and condos all around it. The winds pick up as the day goes on (if you don't like wind, you're better off playing in the morning on Maui). The people here are very friendly, as is the layout. In fact, I quickly see that if your game is rusty, this is a great first course to play once you land on Maui. It's a typical resort style course, meaning it's fairly easy, very forgiving, has large greens that roll true, is in terrific condition, and is fun to play. In other words, they really want you to score well and enjoy the place. That said, the course can also be very challenging and catch you off-guard. There are plenty of sand traps around - most of them located by the greens. But they're easy to get out of. And as the locals explain to me, all putts break towards the ocean and move faster in that direction - despite how they might appear. The front nine is full of nice undulation along the fairways and greens. You'll find some uphill tee shots, mesmerizing ocean views and downhill angles -- all affected by the breezes. Wind's an even larger factor on the back nine, where there are more tree-lined fairways that seem wider and more exposed to the elements. The large greens have plenty of undulation, so many putts look as if they're downhill but are actually going uphill into the distant mountains. Overall, while this may be an easier course, it presents plenty of hazards that can make it penal. But if you want to play a course in Hawaii with incredible Pacific views from nearly every hole, this is a must. There's also a lot of wildlife roaming the course. But attention to detail is outstanding: Even the cart paths between the holes are beautifully landscaped. Best of all, the 18-hole round plays in less than two-and-a-half hours. And I was taking my time to enjoy the surroundings. An absolute pleasure.

That night we eat at the newly remodeled Ko, the Fairmont's premier restaurant that reopened in April after a seven-month closure in which it underwent a major renovation. It's located on the terrace overlooking the property and ocean, with a very relaxing and child-friendly atmosphere. I opt for the paella, which turns out to be so good that I don't know if I can ever order it again at my favorite place back home. Ko's rendition is superior because all ingredients are local, fresh and succulent. There's even lobster in it. My wife and kids devour their meals, too. After we split a chantilly chocolate cake dessert, it's time for bed.

The next day I get up early for golf, knowing that my family is partaking in the hotel's Outrigger Canoe service at the beach. While they're canoeing and swimming among giant turtles, I'm enjoying Wailea's Emerald Course.

As promised, this course was a little more difficult than Old Blue, but very enjoyable. The fairways seemed narrower, the greens were large, and the pace of play nice and breezy. The round took less than three hours to finish, and I was paired with a nice couple who were seasoned players and knew the course. Maybe it's the fact that I was mesmerized by the fact that I could see the ocean from every hole, but many shots seemed to play longer than they appeared. Could've been having to adapt to the rental clubs, too. Regardless, I scored well. I love putting from off the green and on the Emerald, I could do that from everywhere because the grass was cut nice, tight and smooth all over. Palm trees frame some of the holes, and I found the bunker sand to be even softer than Old Blue's, which is saying something. Very easy to hit from and very predictable. And like Old Blue, this course had greens that held shots very well, so I didn't need to worry about shots bouncing and rolling through the greens. Only to enhance an already great experience, the colorful flowers and foliage on this course were enchanting. No wonder Hawaiians are so relaxed.

After golf, I hook up with the family for breakfast and take the kids to the beach for some body surfing. Did I mention that our room is just steps from the beach?

We regretfully pack up and check out. But adventure awaits. We make the hour drive north to Lahaina, return the Budget rental car, then take the Expeditions Ferry to Lana'i. It's a 45-minute boat ride and gets choppy at times, but nothing too uncomfortable. The seats are surprisingly comfortable and clean.

We check into the Four Seasons at Manele Bay, which is a three-minute shuttle ride from the dock. After quick showers, we're off to dinner at Fresco's, a casual Italian eatery by the hotel pool. Underneath lit tiki torches, the kids devour pizza and minestrone soup while my wife and I agree to split the roasted chicken and mahi mahi, the latter of which is served over lobster mashed potatoes. One word: Wow. And to think we were remiss at not ordering the lasagna and rigatoni. You simply cannot miss, whatever you order here. Afterwards, we shoot a family game of billiards up in one of the lounges.

Next morning, I set out to play some golf at the hotel's The Challenge at Manele Bay. This is a Jack Nicklaus "Signature" course that's so beautiful, Bill Gates held his wedding at the 12th green. I have the first tee time of the day and play alone, so I know the round will go fast. Never having played here before, I rely on the golf cart's touch screen as my hole guide. The course meanders up and down generally along dramatic land well above the crashing waves. There are canyons to carry, greens with several terraces and levels to them, uphill and downhill shots, and severe doglegs. You never really know what lies ahead for your ball, even when you clearly see your target. The ball sometimes bounces in directions I didn't anticipate. But that was actually kind of charming and challenging at the same time. Some of the ocean vistas are simply spectacular. There are points I feel as if I'm standing on the edge of America, as I see nothing but Pacific waters ahead and to the sides. The course is in magnificent condition and I gradually realize I'm an idiot because I just assumed I could play the tips with my low handicap. In retrospect, I was probably better off being more humble and moving up a tee box or two. But that honestly didn't lessen my appreciation for this masterpiece. After I putt out for a par on 18, I drive back to the clubhouse where the starter greets me with "Wow, Mr. Kramer. Did you realize you just played the entire course in one hour and 58 minutes?" I admitted to him that I actually played two balls on most holes, just because I was enjoying it so much.

The balance of the weekend is spent hanging out at the hotel's private beach, sipping tropical cocktails, exploring the island, and relaxing with the family. There's not much to do on Lana'i and that's frankly the point of what makes it such a wonderful getaway. That said, the kids never complained once about getting bored - the youngest spent some time in the hotel's excellent children's program and made some new friends, while our oldest played at the beach and pool, enjoyed miniature golf, and read books.

We catch the ferry back to Maui after two days. After a jaunt at the highly acclaimed Maui Ocean Center aquarium, we return to the Wailea area where we check into the Makena Beach & Golf Resort and get a room with an ocean view. Then we head to Monkeypod Kitchen for some dinner. This is a popular, relatively new restaurant at the entranceway to Wailea. It has a lively vibe and is jam-packed with families. The menu's vast and we share excellent steak, fish, pizza and a cheeseburger before partaking in the restaurant's trademark pies -- peanut-chocolate cream and banana cream, each drizzled in caramel sauce. Awesome food and service!

I've decided by mid-next morning that going back home to play golf will never be the same again. That's because as I'm finishing my round at Makena Beach & Golf Resort, I will sorely miss ocean views on every hole of golf. This is a phenomenal Robert Trent Jones, Jr. design that's fairly difficult, especially if you've never played it before. Every single hole sports ocean views. But better than that, I feel that you can always tell a solid course by when you stand on the green and look back at the tee and see well-framed holes. In this case, every hole looked superb in both directions. It certainly isn't the simple nice and fun golf resort course like Wailea's Old Blue. This one makes you think a little bit more. There are plenty of bunkers in play on pretty much every hole, the fairways are little bit narrow and the trees are mature. The staff here prides itself on being over-the-top friendly and helpful. They provide guests cold towels after the round, the cart girls are helpful and have personality, and the course is well-manicured. Even the landscapers are friendly. It would be great to play this course near the end of your trip through Wailea, as the other courses kind of set you up for this one by making you start to think while you're still in vacation mode. While generous in size, these greens are not as enormous as Old Blue's or the Emerald's. Yet they all roll perfectly true and perfectly smooth. Warning: You will hit traps off the tee if you're not completely familiar with the course. Regardless of which tees you're hitting from, there are going to be traps in play. In fact, each different set of tee boxes offers a completely different playing experience. Aside from the distances that are obviously different, the angles of your tee shot, the elevations, and the angle to the hole will differ. This is a really nice, good course that I highly recommend. And in my fast-play spirit, I'm done in two hours and 20 minutes. My youngest child comes along to ride in the cart. Her first golf experience on a full-length course and she loves it. Perhaps I'll have a golf partner on our next trip?

It's our last night in Hawaii, and we settle on the Stargazers Dinner at the hotel's Molikini Bar & Grille: Salad followed by small portions of steak, mahi mahi and fried chicken. Best of all, it comes with a s'mores kit that we take down to a courtyard on the lawn where an astronomer guides diners across the sky - fire-pit-side - armed with a huge telescope, laser pointer and loads of interesting facts.

Regretfully, we head back home the next morning. Aside from completing a great vacation that everyone's thoroughly enjoyed, I realize I've successfully pulled off four rounds of golf with hardly making a dent in the togetherness of a family vacation.
Revised: 08/06/2012 - Article Viewed 20,162 Times
Share Comment
Written By: Scott Kramer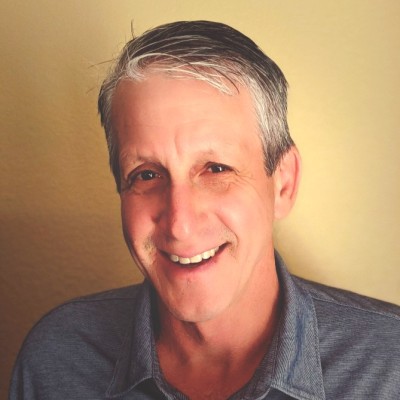 Scott Kramer, former senior editor of Golf Magazine, is a freelance golf equipment writer based in Carlsbad, Calif. - the unofficial capitol of the golf equipment industry. His work can be found on a regular basis in publications, such as T&L Golf, PGA Magazine, Met Golfer, Golf Tips and Private Clubs.