Share:
---
Mauna Lani Resort at Kalahuipua'a
36 holes facing Hawaii's "Heavenly Mountains"
By Glen Turk
As host to the Senior Skins Game for an unprecedented 11 years, the South Course at Mauna Lani Resort has captured international attention and prestige. With dynamic ocean vistas and tour-quality conditions, the South Course is on a short list of must-plays on the Big Island. But an indelible golf experience only begins with the South, as the North Course is the ultimate complement to the headline-attracting South. In fact, if you take an unofficial poll of the employees at Mauna Lani, they'll tell you the North wins their course of choice in a narrow decision.

Even though the North may not have the Chamber of Commerce views of the Pacific Ocean the South elicits, it does have more twists and turns that a Tom Clancy novel. Numerous times during the round you'll need to fit your ball around and in between trees, lava flows, and water hazards. The par-4, 414 yard 3rd is the course's finest example as you need to do your best Mason Crosby or Ryan Longwell impersonation and drive one through the tree uprights at the 160 mark. What I've determined by playing the North is that you don't need to be right up against the ocean to see staggering pictorials suitable for framing.

The meat of the North is its stern collection of par-3's - all downhill and water-laden. But these four aren't against the Pacific, instead they are fortified by inland water hazards. My personal favorite is the North's penultimate hole, the 128 yard 17th. If you thought the view was incredible from the tee box, wait until you see the view back to the hole from the 18th teeing area. You'll brag to all your mainland friends you played this winner - guaranteed!

The South Course features three holes against the rocky shoreline, and much like Whistling Straits in Wisconsin, the best views come from the two water-lined par-3's. The 228 yard 7th is a bogey waiting to happen as left is wet and right is jail. I saw more double-tiered greens on this course than pars, but that's all part of the challenge. I could only imagine what my score would have been on a windy day. The 15th plays 208 yards from the back tees and is the South's and arguably the Island's "Signature Hole." Mauna Lani's Director of Sales, Ross Birch, hears that assessment all the time. "First of all players are overwhelmed with the raw, untouched beauty of the two holes as they are perched perfectly on a lava rock cliff overlooking the crystal clear waters of the Pacific Ocean. Once they get past the beauty they are soon awakened with two of the most difficult tee shots any par-3's would require. What a great combination of spectacle and challenge," stated Birch.

The Mauna Lani experience can either begin or end with their great open patio restaurant featuring a killer Chinese menu. Finally, make sure to check out one of the classiest pro shops I've ever seen. In fact, most big-box retail chains don't have the quantity or quality of products found at Mauna Lani. For more information, visit their website at www.maunalani.com.


Article Tags: Mauna Lani Resort, Kalahuipua'a
Revised: 01/09/2011 - Article Viewed 20,430 Times
Share Comment
Written By: Glen Turk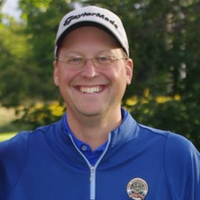 Glen Turk is a Wisconsin native and is the Senior Writer/Editor of Midwest Golfing Magazine. Midwest Golfing Magazine was formerly known as Pub-Links Golfer's Magazine and is a free publication distributed four times per year throughout Wisconsin, Illinois, Michigan, Minnesota, Iowa, Indiana, and Ohio.

His duties at MGM include writing course features, facilitating product testing, and overseeing the overall content and look of the magazine. But clearly his most important task is playing as much golf as his wife allows. Fortunately for him, she plays also and loves out-driving him even with a 60 yard head start.

Glen plays to a 6 handicap but once set a record by having his ball retriever regripped 15 times in one calendar year. It was a December trip to Guam that ultimately did him in. Finally, if you haven't caught on by now, the two most worthy weapons in Glen's writing arsenal are self-deprecating humor and pithy one-liners.

My signature line, "Be A Force on The Course" and now more recently, "Hit 'Em Where They Mow!" can be reused at no charge.